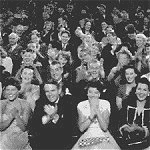 Here's what some of our customers say!

Because of privacy concerns and contractual obligations, in some cases we are not able to include company names.


E-Learning

"As a result of Mr. Rice's training session our QA Team is now displaying a great deal of enthusiasm and excitement. They are now making recommendations and suggestions to improve the process. The advantages of using the online training were: lower training costs, no traveling, self-paced, convenient access from anywhere in the world.

Randy Rice went above and beyond our expectations. He was flexible and quick to respond to our needs. The training material he provided was extremely beneficial and easily incorporated into our program.

Thanks to Randy's expertise and talents our team is on their way to an improved Quality product!"

Allace B. Buchmelter, Manager of Quality Assurance
CyberMetrics Corporation
---
"I was your student in Software Testing Foundation Level Course, and I recently successfully passed the exam with the score of 97%. I want to thank you very much for your excellent course which made me capable to achieve this certification. Without your course I could not do that. May I wish you all the best in your life and work!"
V.M., Systems Tester
---
"Just wanted to let you know I took the CTFL exam on Friday and got a 95%! Thanks for your online training course and for answering questions as they came up!"
M.H., Florida
---
"This is my second week working in my new role in our Quality Assurance department and I basically knew nothing about actual structured testing and what really goes on behind the scenes in QA.
I now have a great understanding of what happens. I mentioned to my section manager how closely this course applied to our daily jobs and the terminology taught in this course are used in our every day lives here.

Again, I am brand new to QA, so what I have seen from this course and what I can apply immediately as I get assigned to projects and when I can apply it.

I give you an A+++ on this course. I have saved the PDF versions of the slides and I will hold on to them basically throughout my entire time.

Again, you did an absolutely awesome job on this course and I hope you continue training/teaching for a long time."
N. Wade
Basic Training in Software Testing
---
"I feel the course was very well thought out, well designed, and well presented. The course content was clear and easy to grasp, yet the student was not allowed to become complacent -- the frequent quizzes and exercises were good reminders about the need to pay attention and to learn the concepts well -- the tester was being tested!!! Thank you for offering this course on-line. It is very beneficial."
J. Brown
Basic Training in Software Testing
---
"As someone with both no experience and little knowledge of software development/testing, I was rather daunted to take this course - however, testing is a new skill I'm being required to learn. Despite the limitations of the online environment (and my own sorry lack of training), I thought you did quite well. Nothing can truly replace the actual experience of the classroom, but this flowed well and the instruction was engaging. I am still daunted by software testing, but I feel far better armed and prepared to face the challenge after completing your course. Thank you!"
Basic Training in Software Testing Participant
---
"The areas that I needed a better understanding and the modules cleared up any questions I might of had pertaining to the subject. It was comforting knowing that I could email or talk to Randy directly over any concerns or questions I had pertaining to testing in general."
Basic Training in Software Testing Participant
---
"My background is 'business analyst'; so much of this info was a refresher for me. However, there were many things that were different and I found them to be very informative."

Basic Training in Software Testing Participant
---
"Overall the class was very good. I didn't know what to expect when taking it and I was greatly surprised. Randy really does understand what testers go through."


Basic Training in Software Testing Participant
---
"The course was designed excellently."

"A nice meaningful learning experience!"

"It was all valuable...you learn something from everything presented to you."

"I thought all was valuable. Easy to listen to."

Various Basic Training in Software Testing Participants
---
"This was a great course for beginners through advanced UAT test managers. I have found that there are not a lot of courses, seminars, etc. out there for UAT Management or the UAT process in general (at least not in the United States) and I was very pleased that this course was as comprehensive and informative as it was. A lot of valuable information was provided which I will be able to apply immediately and also long term in my position as UAT Manager."

C. Dukes
Structured UAT Participant
---
"You really spoke to the real world of testing - I could fully relate! I'll be back for the full Basic course!"

B.K.
Structured UAT Participant
---
"Randall is an exellant instructor. Very calm voice and easy to understand."

J.S.
Structured UAT Participant
---