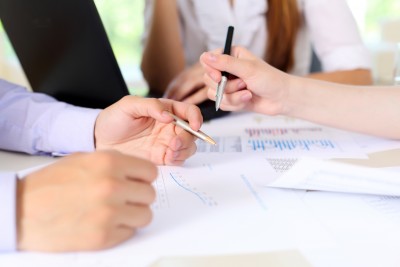 All of the services described below are performed in confidence and we are happy to sign non-disclosure agreements as needed.
Assessments
Do you feel that you need an independent and unbiased assessment of your organization's current testing practices? Sometimes you feel that you may know the right direction for improvement, but need an external view. Other times, you just need fresh ideas and objective feedback.
Our assessment includes interviews with key staff at all levels in your organization including testers, test managers, developers, QA team, project managers, business units and senior managers, along with observations of how you actually perform tests, and a review of your existing test documentation. The goals of the assessment are:
to build upon the strengths of your current processes and practices

to pinpoint areas of potential test process and organizational improvement

to align test improvement efforts with your organization's long term strategic goals

to produce a meaningful report which coveys details of how to show rapid improvement while sustaining long-term improvement goals

to help secure senior management support by getting the objective recommendations of a credible testing authority
Just two or three minor changes in test practices can result in tremendous overall improvements to your testing efforts.
We offer the following assessments to help determine how your testing efforts are performing and how to improve them:

The Software Testing Maturity Assessment

Rice Consulting's testing maturity assessment is a quick and effective way for an organization to determine where they are in terms of software testing maturity. The assessment looks at three areas that are critical to testing:
Test organization - Who performs testing, what levels of experience are present, and when testing is performed in the development/maintenance life cycle.

Test process maturity - How well-defined, well-deployed, and repeatable the test process is, and whether it incorporates good testing management, practices, tools, and techniques.

Readiness - An assessment of the organization's readiness to improve the testing process. This involves an assessment of the staff's testing awareness, testing skills, and motivation to change current practices.
The deliverable is a report detailing the assessment's findings, a recommended quality improvement strategy, and a plan for addressing the improvement needs identified. If the assessment uncovers the need for in-house skills training and consulting, we will include proposed training and consulting plans in the report. The report is typically about 15 pages in length, but can be longer if you desire for specific areas to be explored and assessed.

We have performed this assessment for the past 10 years in a variety of organizations in North America. This gives us a baseline to help measure performance.

Test Team Added Value Assessment

In my keynote presentation, "Increasing the Value of Every Member of Your Team", I describe seven ways to add value to your team in very achievable ways.

This assessment allows you to measure your team members current levels of performance for the purpose of increasing each member's value using the seven ways.

For more information on these assessments, contact us for details.