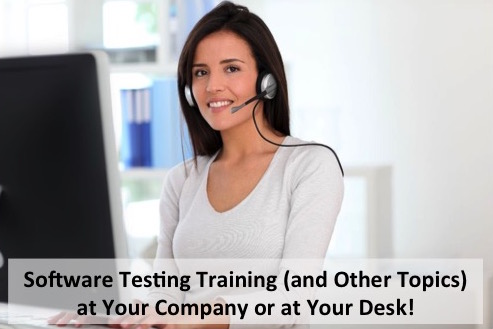 We have 34 of our most popular software testing and software engineering courses in online format so you can get training no matter where you live.
This is the world's largest collection of software testing and QA e-learning and includes both certification and non-certification options!
We also have courses for business analysts and software developers.
One of the best benefits of e-learning is that it allows you to break the training into smaller sessions so you can still get your daily work done.
To see what makes our e-Learning different, please view the short video below.