1 Day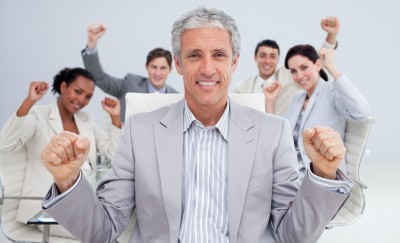 "Lots of great takeaway information that can be implemented in my office" - StarEast 2006 attendee
"I would definitely recommend or attend another one of his (Randy's) courses." - Michael Zehring
This one-day workshop is designed for test leaders and test managers, people who expect to be in a test leadership role, or people who lead other test managers and test leaders. The main objective of this session is to teach you how to influence your team and others to make testing the best it can be in your organization.   
Test team leadership has many unique challenges and many test team leaders (especially new ones) find themselves ill-equipped to deal with the problems they face on a daily basis. The test team leader must be able to motivate and influence people, while keeping the test on track with time and budget constraints.
The first part of this session will focus on how to grow as a leader and how to influence your team and those around you. You will learn how to become a person of influence, deal with interpersonal issues, and how to influence your team in building their skills and value.
The afternoon session will focus on influencing those outside of your team. You will learn how to communicate your value to management, how to stand firm when asked to compromise and how to improve by learning from successes and failures.
Finally, you will develop your own action plan to implement the things you plan to do to grow as a leader.
Learn how to encourage and grow your test team.

Understand the key issues in influencing others.

Learn how to deal with people issues that can easily derail your team.

Get the most out of your existing investment in people and how to leverage that investment.

Advance your career by reinforcing your ability to effectively lead a team.


QA and Test Managers

Aspiring QA and Test Managers


This course requires basic testing knowledge or experience.  Technical knowledge is not a pre-requisite.


Program Information

This course is presented on an in-house basis only unless offered as a special public course. Contact us for information about how to bring this course into your organization.


What is a Leader?

How to Grow as a Leader and Person of Influence

 

Building Relationships

 

Maturing as a Leader

The Role of Credibility as a Tester and Leader

Building Credibility

Keeping Credibility

Damage Control - Rebuilding Lost Credibility

Exercise - The Testing Apprentice

The Top Ten Challenges of Software Testing

Exercise - Self-Assessment

Influencing Your Team

Seven Ways to Multiply Team Value

More About Mentoring and Apprenticeships

Exercise - Sharing Your Knowledge

The Coaching Model

The Law of the Niche

Dealing With Weak Links

Building Your Team's Skills - Training vs. Learning

Exercise - Self-Assessment

Conflict Resolution

Exercise - Conflict Resolution

Influencing Those Outside Your Team

Communicating with Purpose and Clarity

Being an Advocate for Your Team

Communicating Your Value

Standing Firm

Exercise - The Deadline

Knowing When to Make Your Message

Informally (The Elevator Talk)

Formally (The Presentation)

Knowing How to Make Your Message

Persuasion

Consistency

Value-Focused

Dealing with Data

Exercise - The Elevator Talk

Influencing the Process

Learning from Defects

Learning from Active Feedback and Failure

Process Improvement without Process Improvement Models

Becoming an Agent for Change in Your Organization

Starting Small - The "Skunkworks" Approach

Celebrating and Rewarding Success

Creating Your Action Plan

Identify Your Goals

Short-Term

Mid-Term

Long-Term


Course notebook with slides and worksheets

You will have the information needed to be an effective test team leader.