1 Day
Register for the Online Version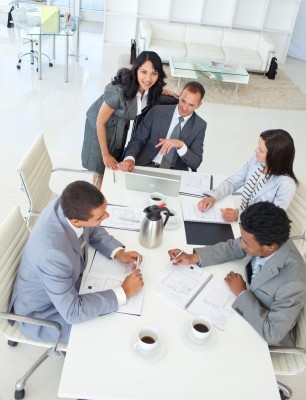 "A great way to find problems faster and better"  - Mark Lewis  
"Randy's experience in performing reviews in actual projects really comes across in the class."  - Linda Phillips 
This is a practical team-based seminar to show how to perform effective walkthroughs and reviews of project deliverables. You will learn the terminology, the unique issues, and the process for performing deliverable reviews from the individual, peer and team perspectives. 
As a result of attending this seminar, you should have a good working knowledge of what it takes to perform reviews of project deliverables. This coursewill help you become more comfortable and confident in performing reviews. 
You will emerge from this one-day session knowing how to plan and conduct a walkthrough or review. 
Walkthroughs and reviews are powerful techniques that allow people to find defects early in a project before the defects become more difficult and expensive to fix later in the project. 
This course follows the main process of planning a review, performing a review and reporting the results of the review.  The process is reinforced with a case study which starts with an individual review of a sample project deliverable, followed by a peer review involving two people, and finally performed in a team review context of 5 - 6 people.
Learn how to find costly and embarrassing problems early in a project.

Understand the key process and interpersonal issues in performing walkthroughs and reviews.

Learn the difference between walkthroughs, reviews and inspections.

Advance your career by broadening your testing expertise.
Project leaders

Software designers

Software developers

End-users

Test team leaders

Test analysts

Testers

QA analysts

QA managers
This course requires no testing knowledge or experience. Extensive technical knowledge is not a pre-requisite, although a familiarity with coding concepts is helpful. 


Program Information

This course is presented on an in-house basis only unless offered as a special public course. Contact us for information about how to bring this course into your organization. 


Topics
Module 1 - Introduction to Review-Based Techniques (.5 hr.)
What are reviews?

Why perform early verification?

Where does verification fit into the System Development Life Cycle?

Interpersonal and cultural issues


Module 2 - Planning the Review (1 hr.)
The role and responsibilities of the review leader

Identifying the deliverable to review and its review criteria

Developing review checklists for the reviewers based on requirements

Selecting the review team and assign review duties


Module 3 - Conducting the Review (1 hr.)
The role and responsibilities of the review leader

Inform the reviewers of their review duties, tasks, and schedule

Collect the reviews in a review meeting

Dealing with interpersonal issues

Common review pitfalls and how to avoid them


Module 4 - Report and Follow-up on the Review (1 hr.)
The role and responsibilities of the review leader

Compile the review findings into a single review report 

Track review findings or issues

Follow-up on review findings or issues


Case Study Exercise (3 hours)
A case study will be provided which contains deliverables to be reviewed, including a requirements document, use case and test plan. Templates will be provided to document findings. The exercises will be performed individually, in pairs and by small teams of 3 to 6 people, with one person assigned to be the review facilitator.
The instructor will observe and assist each team as needed during the exercise. After each exercise, the results will be discussed as a class. Application will be made to show any points of improvement and how to apply the process to the students' projects.
Course notebook with slides, worksheets, checklists, complete examples and supporting text.
You will have the basic information needed to plan and execute deliverable reviews in your organization.