1 Day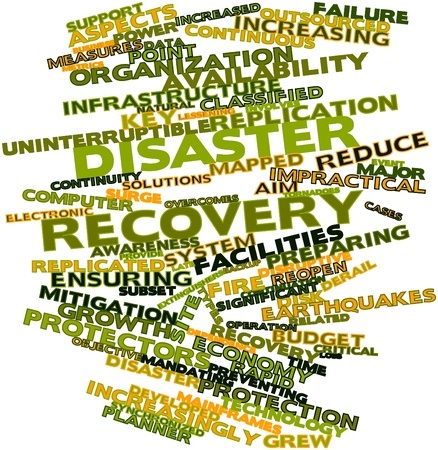 This course is designed for people who want to learn how to write disaster recovery and business continuity plans and for those that want to know how to test them. Each module addresses different areas of focus in preparing for the unexpected.

The benefit of learning and applying this information is that you can have the assurance that you have done your very best in preparing for an unexpected event. Also addressed in this seminar is how to write and test security incident response plans.

This course is appropriate for QA professionals, test professionals, software developers and managers, security managers and systems support professionals.

The course contains several team-based exercises which focus on having the participants brainstorm solutions for case study examples.
Who Should Attend
IT Managers

QA Managers

Test Managers

User Managers

Security Managers

Security Administrators

Internal IT Auditors

Business Analysts

Software Developers

System Support Personnel

Test Analysts

Testers
Return on Investment
Learn the distinctions between disaster recovery and business continuity.

Learn how to design disaster recovery and business continuity plans.

Learn how to test disaster recovery and business continuity plans.

Learn how to assess your risks.

Learn how to maintain disaster recovery and business continuity plans.
Program Information

This course is presented on an in-house basis only unless offered as a special public course. Contact us for information about how to bring this course into your organization.
Topics
Module 1 - Planning for the Unexpected (30 mins.)
The Objectives

A Framework for Contingency Planning

Terminology

The Disaster Life Cycle

How QA and Testing Can Add Value to Contingency Planning

Basic Principles


Module 2 - Understanding Risk (1.5 Hrs.)
What is Risk?

The Nature of Risk

The Elements of Risk

Why is Risk Assessment Important?

A List of 15 Computer System Risks

Project Risks and How to Assess Them

Technical Risks and How to Assess Them

Business Risks and How to Assess Them

How to Use the Information from a Risk Assessment

Who Performs the Assessment?

Who Owns the Assessment?

Additional Resources

Exercise: A Risk Case Study


Module 3 - Business Continuity Planning (1.5 hrs.)
The Key Idea

Common Mistakes

Main Objectives of BC Planning

What's at Risk?

How the Picture of Disaster has Changed

What's Important for Business Continuity

Things Management Needs to Know and Do

The Role of QA and Testing in BC Planning

How to Test BC Plans

Characteristics of a Good BC Plan

Elements of the BC Plan

The Planning Process

Reviewing Service Level Agreements

Taking Care of Data

Maintenance, Training and Testing

Resources


Module 4 - Disaster Recovery Planning (1.5 hrs.)
The Key Idea

The DR Planning Cycle

Risk Assessment

Recovery Strategies

Writing DR Procedures

Training

Testing DR Plans

Plan Maintenance

What's Required for DR Planning?

Who Writes the Plan?

Who Owns the Plan?

Resources

Exercise: Case Study in Business Continuity and Disaster Recovery


Module 5 - How to Write a Security Incident Response Plan (1.5 hrs.)
What is a Security Incident?

The Incident Response Cycle

Why is Response Planning Important?

The IR Planning Process

A Six-phase IR Methodology

Components of an IR Plan

Tips and Guidelines

Resources

Exercise: Security Incident Response Case Study


Resources
Checklists and Templates

Glossary


Deliverables
Course notebook with slides, worksheets, checklists, complete examples and supporting text

You will have the basic information needed to plan and execute a test of a disaster recovery plan and business continuity plan.